The Brighter Future Story
Brighter Future was initiated by a group of business-minded individuals who volunteered for a variety of NPO Organisations. They soon realized that the biggest gap in the South African NPO Network is business skills. Many NPO's are started due to a passion for a specific cause without giving thought to the long-term sustainability of the organization. In South Africa alone, there are over 200 000 NPOs that are all competing for the same resources and have similar dreams. Brighter Future aims to educate, empower and support a network of NPOs to build the required business skills needed to create organizations that are sustainable in the long term. This includes providing educational support, information, and materials to this network. In addition, Brighter Future will manage fundraising initiatives for specific projects in partnership with other selected NPOs. These projects will be selected based on Brighter Future's primary objective to empower the most vulnerable.
Our Dream:
To Create Brighter Futures in Africa
Our Mission:
To create a sustainable NPO Network that actively shares learning, ideas and experiences in order to build a Brighter Future for all South Africans.
Network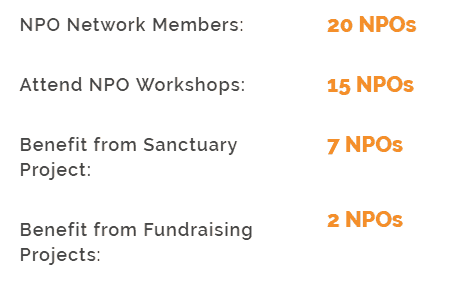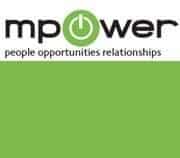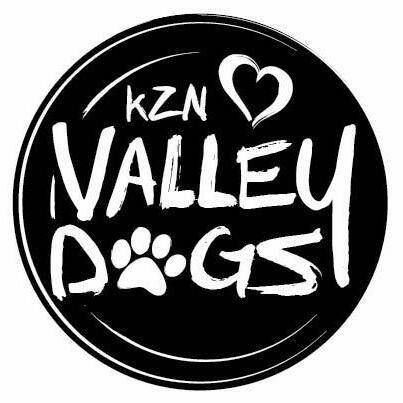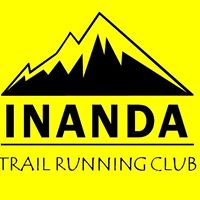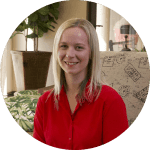 Ann du Plessis
Brighter Future: Secretary
Portfolio: IT and Digital Marketing
Entrepreneur and self-confessed "super geek", Ann du Plessis has always been passionate about helping others and thrives on positively impacting people's lives and helping others to succeed.
She quit her full-time job and launched Virtually There, a digital marketing agency in April 2011 out of a desperate need to have more time with her children. Her love of technology and trying new products or services has seen Virtually There develop into a fully comprehensive agency that also offers sales and marketing automation, with the emphasis on working smart, and not hard! In 2019, Ann decided to specialize in helping Health & Fitness Coaches attract, convert & keep amazing clients and launched a new division of her digital marketing agency, Accelerate Your Brand.
She is also the Co-Founder of Fight Like A Girl, which focuses on education and effective-technique training to prevent oneself from becoming a victim, Ann is proud to be part of an organization that educates women and children on how to empower themselves.
Fight Like A Girl's vision is to empower women throughout South Africa, and the organization works with schools, businesses and various NPO's to teach that the best form of self-defense is to never have to defend yourself in the first place!
However, the First-Dan Black Belt fighter who won gold in the All Africa Goju Ryu Championships in 2014 doesn't stop there!
An animal lover with a passion for empowerment, it's no surprise that Ann sits on the board of the non-profit organization, Brighter Future, as NPO Secretary, as well as IT and Digital Marketing Advisor.
When Ann's not working or hanging out with her kids, you can normally find her somewhere in the bush on her mountain bike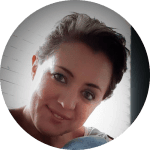 Natasha van der Berg
Brighter Future: Chairperson
Portfolio: PR and Media Consultant
A regular jack-of-all-trades, Natasha van der Berg has enjoyed a number of different roles with a variety of organizations both locally and abroad. After studying journalism, she began her professional career as a reporter with the Caxton Group, before moving into corporate communications and event management with Sappi in Southern Africa.
Just under a decade later, the winds of change moved Natasha to the Middle East, where she worked in public relations, marketing, and communications within the illustrious city of Dubai. The still-developing region required flexible, multi-skilled professionals and almost immediately, Natasha found herself heading up the world's first Middle East Tourism Marketing Conference, under the patronage of the Dubai Tourism and Commerce Marketing Department.
She later moved into the project management field and managed training and development projects for clients such as the Emirates Group, the Abu Dhabi Accountability Authority, and Dubai International Finance Centre, as well as a number of business development initiatives with the Saudi Arabian organization, Al Malath
Following roles as Acting General Manager for Military, Security and Safety Consultant, Perpetual Resources Group, and Creative Director for the Islamic Fashion and Design Council, Natasha decided to move into independent consulting. She embarked on a number of different projects, her favorite of which was the business planning and operational development for MiniCity, the UAE's first driver-educational learning platform for children, endorsed by the Dubai and Sharjah Road Traffic Institutes as well as Dubai Police.
Natasha has enjoyed working alongside a multitude of interesting professionals such as double-Guinness World Record holder and adventurer, Adrian Hayes; Assistant Secretary General of the United Nations World Tourism Organisation, Geoffrey Lipman; former FBI Special Agent and Quantico Hostage Rescue Team member, Timothy Flynn; and United Nations Special Advisor, Nick Kaldas.
She is currently based in South Africa and is Chair of the Brighter Future Committee. She is also responsible for the Public Relations and Media portfolio.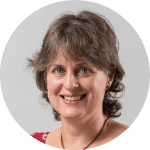 Chantalle Wilson
Brighter Future: Treasurer
Portfolio: NPO Networking, Education and Support
The Brighter Future Treasurer, who has more than 20 years of experience in supply chain, operations and project management, has worked with organisations such as Unilever, SABMiller, Transnet, Astrapak, Illovo, Nampak, CCSABCO, Distell, and Mahle Behr. She is currently Regional Manager: Gauteng for CCI-GrowthCon.
With an MBA (specialisation in Change Management) and a B.Com. (Management Accounts) Chantalle has a well-grounded business understanding and approach to delivering change in various organisations. Chantalle also recently completed her Psychology Degree and is a qualified Executive Coach.
In addition to her vast experience and success gained through the corporate sector, Chantalle's passion for women and youth empowerment have led her to work with organisations such as the Ethelbert Children's Home, also offering her time in counselling with a number of local centres for abused women.
Her exposure to organisations supporting the needy, many of which were struggling NPOs, ignited a drive to network and develop support for these initiatives. With a view to encouraging sustainability, Brighter Future has opened an avenue for Chantalle to impart her experience to NPOs who often find it challenging to link their passion for causes with the business requirements of an NPO establishment, registration, financial accountability and more.
Through the establishment of Brighter Future as an official NPO, Chantalle is keen to share her experience and key learnings with others who would do the same, in the hope of developing a strong NPO network that can support those with like-minded endeavours to simply create a brighter future for all.
She is responsible for all Brighter Future education and networking events, marketing, fundraising, social media management as well as the financial management of the organisation.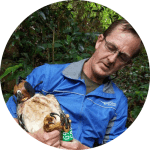 Bruce Wilson
Brighter Future: Operations and Logistics
Portfolio: Sanctuary Project Manager – Rescue, Rehabilitation and Rehoming
Canine and Parrot behaviorist and wildlife/animal rehabilitation specialist, Bruce Wilson, has spent more than a decade in animal rescue and rehabilitation, using skills learned from some of the top animal rehabilitators in the country.
Bruce is a founding member and project manager of the Sanctuary Project (an initiative of Brighter Future 214-345 NPO) that focuses on the rescue, rehabilitation and rehoming of animals. He also operates the largest CROW (Centre for the Rehabilitation of Wildlife) depot which is situated in the Upper Highway Area.
Bruce's interest in animal behavior surfaced around 2007 when a pet parrot began to display some puzzling behavior. Bruce then went on to study animal and parrot behavior, as well as Aviculture through the American Federation of Aviculture, and soon became the 'go-to' person for parrot rehoming and rehabilitation in the Assagay/Hillcrest area.
What started as a passing interest quickly developed into a full-time occupation – Bruce's expertise saw him connect with many of the local veterinarians in the area, and soon, queries or rescues expanded from parrots to raptors, duikers, mongooses, and more.
Bruce works closely with the staff of CROW liaising with them on various wildlife rescue situations in his role as CROW Depot Manager.
Further study into canine behavior and animal welfare later saw Bruce become involved with organizations such as Husky Rescue KZN, the SPCA's EduPaw initiative and KZN Valley Dogs. Rehabilitation efforts through the Sanctuary Project have now extended to support many of these organizations, and Bruce provides expertise in canine primary health care, vaccinations, and rescue. His latest efforts, together with the Sanctuary Project team, have seen a number of dogs and cats sterilized in an effort to control the rampant breeding of domestic animals through education and community support.
Bruce is responsible for all operational activity, rescues and logistics management pertaining to Brighter Future and its subsidiary initiative, Sanctuary Project.